---
---
THORENS TM 1600 TAPE MACHINE
for playing back pre-recorded tapes,
e.g. master tapes
THORENS TM 1600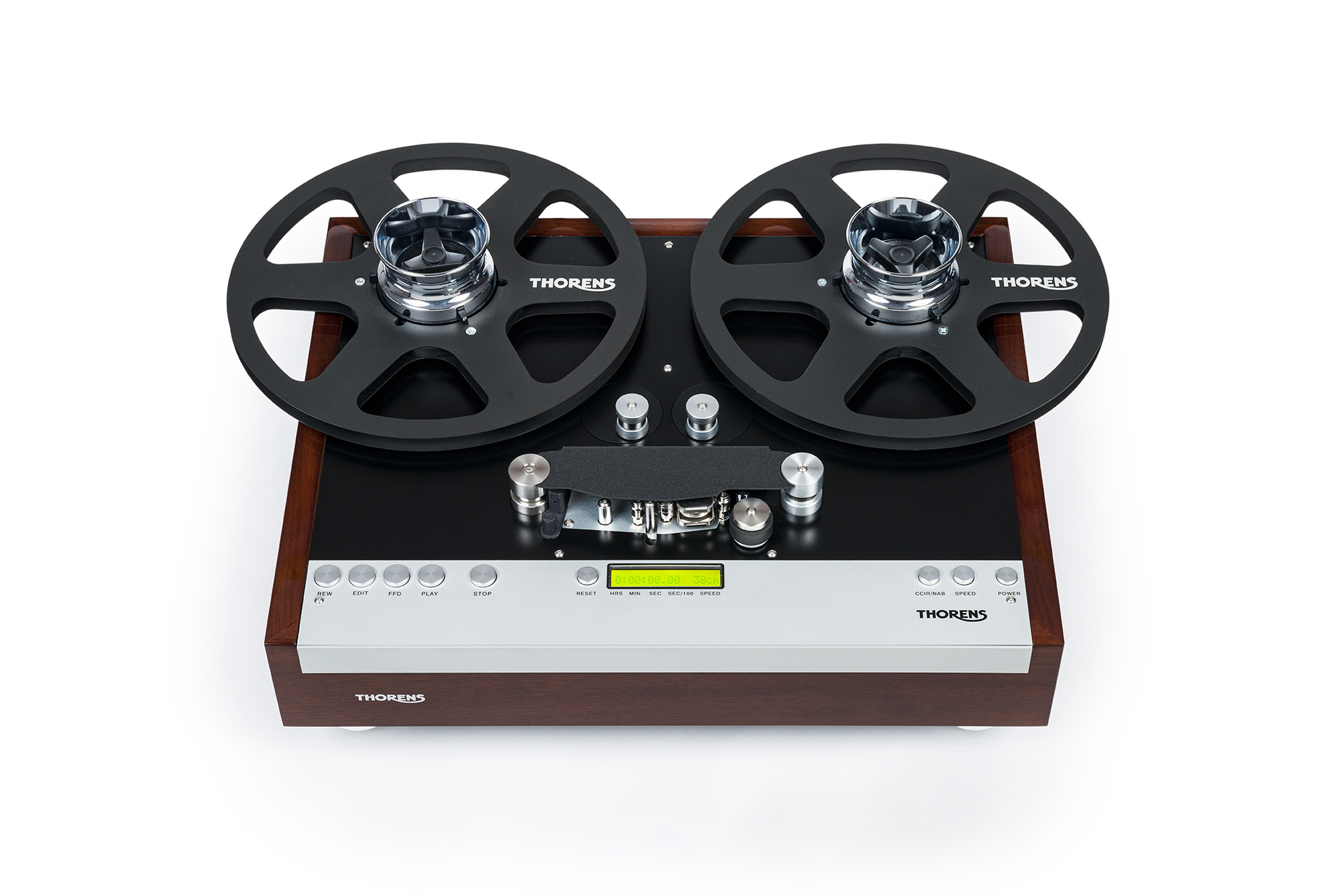 EXPANSION OF THE ANALOGUE COMPETENCE
The Thorens TM 1600 tape machine, developed together with the Düsseldorf manufacturer Ballfinger, expands Thorens' analog product portfolio with an additional traditional component. The machine works in half-track mode and offers the latest technology for playing back ¼ inch tapes on spools up to 26.5 cm in size at speeds of 19 and 38 cm / s.
As befits its standing, the device is driven by three motors, but the drive is just 50 mm high. To keep the drive as compact as possible, the device has a tape path geometry with a completely new layout. The tape head and capstan motor are spatially separated from one another to a very large extent, which enables a very large signal-to-noise ratio of the audio signal.
Corrections according to NAB and CCIR can be set.
SPECIAL FEATURES
2-track playback machine

19 and 38 cm / s

Maximum spool size 26.5 cm

3 motors

New tape path geometry

Digital real-time counter (hours / min / sec / hundredths of a second)

Ballfinger shallow drive

Wall mounting possible

External power supply unit for increased freedom from interference
SPECIFICATIONS

Model TM 1600

Tracks 2-track playback machine

Speeds 19 and 38 cm/s

Reel size max. 26,5 cm

Tape transport 3 x direct drive for capstan and reels

Digital real-time counter yes (h/min/sec/hundredth of a second)

Edit Function yes

External power supply yes, for increased immunity to interference

Weight 14,5 Kg

Dimensions 454 x 125 x 369 mm (W x H x D)

Finish solid wooden plinth, black high gloss, walnut high gloss
---